9:15 Registration & Networking
---
9:45 Welcome
---
9:50 Keynote: Digital sovereignty and data ecosystems – are we ready for the great move?
Speaker
Ernst Stöckl-Pukall
Head of Division for Digitalisation and Industry 4.0, German Federal Ministry for Economic Affairs and Climate Action
---
10:00 Keynote: Manufacturing-X – required capabilities
Speaker
Thomas Hahn
Chief Expert Software, Siemens AG Germany, Gaia-X & Manufacturing-X
---
10:15 Hub Coordinators: what is the Hubs' role in supporting the development of data ecosystems?
Speaker
Christina Schmidt-Holtmann
Head of Divison for Data Availability, Digital Sovereignty, SPRIND at Federal Ministry for Economic Affairs and Climate Action
Jan Fischer
Lead, Gaia-X Hub Germany
Georg Hahn
Member of the Management Board, Gaia-X Austria
Francisca Rubio
General Manager, Gaia-X Spain
Peter Verkoulen
General Manager, Gaia-X The Netherlands
---
11:00 Coffee break
---
11:30 Presentation of study results: GXFS Implementation strategies by the German Gaia-X projects
Speaker
Prof. Dr. Jens Böcker
Scientific Advisor, Böcker Ziemen
---
11:45 GXFS implementation strategies: Discussion with the Gaia-X projects
One year after the release of the first study, the GXFS-DE team has reached out to the Gaia-X projects again to assess what progress they have made in implementing GXFS components in their projects. What challenges remain and which ones has the community been able to overcome together?
Speaker
Fabian Scheidt
Tech Delivery Subject Matter Expert, Accenture Industry X / Project: GAIA-X 4 ROMS
Dr. Alexander Alldridge
Managing Director, EuroDaT GmbH / Project: EuroDaT
Jérôme Estienne
Managing Consultant, Capgemini / Project: Merlot
Marcel Louwers
Research Coordinator, TrueOcean GmbH / Project: Marispace-X
---
12:30 Lunch break
---
13:45 Legal governance in the Gaia-X ecosystem
Smart governance frameworks can help lay the basics for cooperation based on mutual trust and transparency. A common set of rules and clear agreements for the use of infrastructure and data services is essential to get digital ecosystems up and running. And what does it take to be Gaia-X compliant? Our panelists will discuss how the implementation of existing rules in the Gaia-X context works and what a future-proof legal frame-work for digital cooperation can look like.
Speaker
Oliver Süme
Partner, FieldFisher & Chairman, eco Association of the Internet Industry
Prof. Beatrix Weber
Professor, Hof University / Project: iECO
Pierre Gronlier
Chief Technology Officer, Gaia-X AISBL
Susanne Dehmel
Member of the Executive Board Legal & Security, Bitkom, VC Legal AISBL
---
14:30 Trust in the Gaia-X ecosystem: how does trust between participants in a digital ecosystem work?
How does trust work between participants in a digital ecosystem? What role does the Gaia-X AISBL play in supporting this trust development? How can trust also be achieved through technological means. What different layers of trust are important in a digital ecosystem? Our experts on this panel will answer this and further questions.
Speaker
Prof. Dr. Norbert Pohlmann
Professor for Cyber Security and Director of the Institute for Internet Security at Westfälische Hochschule Gelsenkirchen & eco Board Member
Berthold Maier
Chief Architect, T-Systems International GmbH
Dr. Maria Barros Weiss
VP Digital Ecosystem Division, IONOS
---
15:00 Coffee break
---
15:30 Gaia-X in Europe: Meet the Lighthouse Projects
Join this discussion to hear what projects are active EU-wide in the Gaia-X ecosystem and what challenges they seek to address.
Speaker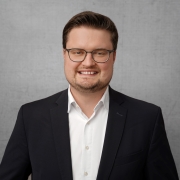 Dr. Christian Bölling
Director, EIT Manufacturing Central, EuProGigant
Steffen Turnbull
Research Associate, Gaia-X 4 Future Mobility
Klaus Ottradovetz
Distinguished Expert Cloud & Ecosystem, Structura-X
Christophe Gervais
CTO, Agdatahub
Dominique Epardeau
Project Manager, EONA-X
---
16:15 Meet the GXFS-DE OSS Community – Recap from GXFS Tech Workshop #3
What are incentives to join an FOSS project?
Speaker
Lauresha Memeti
Technical Project Manager GXFS-DE, eco – Association of the Internet Industry
XFSC Community Leads and Members
---
16:45 Wrap up & End